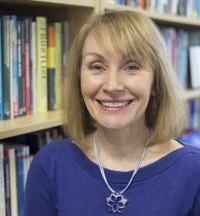 Professor Jackie Harrison, chair and co-founder of CFOM, is going to deliver the keynote speech at the 'Safety of Journalists Covering Conflict and Sensitive Issues' conference, that will take place on November 2nd and 3rd in Oslo.
The speech will focus on the topic of 'Journalism Safety in the Context of Impunity: The increasing threat of risk and hazard to free and independent journalism' and is scheduled for Thursday, November 2, at 10 am local time. As much the conference, as the keynote speech are closely connected with 'International Day to End Impunity for Crimes against Journalists 2017', and they aim to raise awareness on the issue.
The conference is organized by the research group Media, War and Conflikt, MEKK, at Department of Journalism and Media Studies (Oslo and Akershus University College). It will cover a variety of practical, theoretical, national and international perspectives so as to critically examine challenges to the safety of journalists in areas of: education and training; legal issues and policy making; culture and gender; working conditions and media production; source protection and the digital era; hate speech; defamation and libel; impunity; journalist roles and fixers; and NGOs and the safety of journalists.
In the two-day conference, more than 80 speakers from 30 countries are going to participate. More information are available here.