The Centre for Freedom of the Media (CFOM) applies its research findings and practical knowledge of the conditions required for free  and independent journalism to promote safe and enabling environments for journalists to perform their work of informing the public 
CFOM'S ADVOCACY WORK HAS THREE PRINCIPAL GOALS:
Promote the establishment of effective legal frameworks of protection for the safety of journalists and to eradicate impunity.
Assist government authorities and inter-governmental organisations to design and put in place policies and mechanisms to fulfil States' obligations concerning media freedom and freedom of expression.
Cooperate with media practitioners, policy makers and civil society groups in activities that foster and safeguard free, independent,  diverse and high-quality media.
Click on the tabs below to find out more about their work.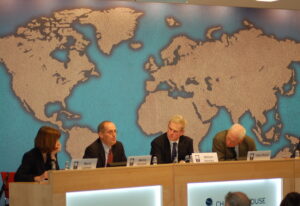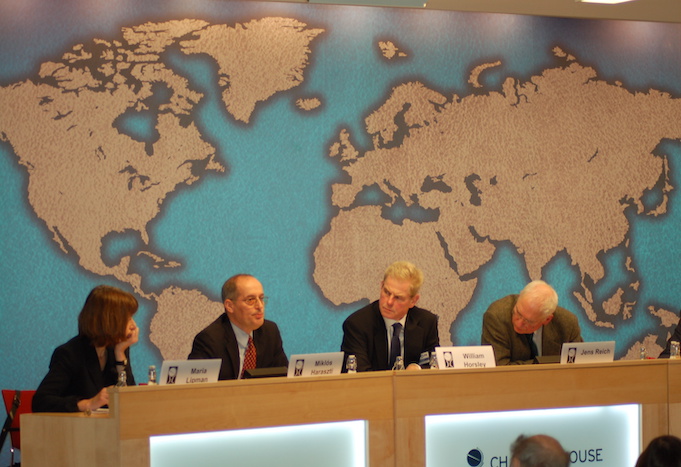 In 2009, CFOM was launched at an event co-hosted by Chatham House. The event focused on popular demand for free expression as a factor in the anti-communist revolutions following the collapse of the Berlin Wall.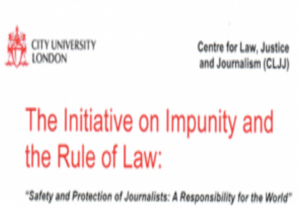 As part of the Initiative on Impunity and the Rule of Law project, CFOM co-hosted a working conference in June 2011 to discuss establishing effective measures to improve the protection for journalists around the world.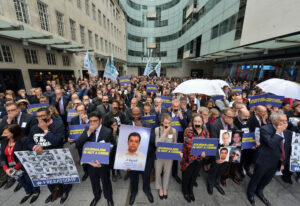 In April 2014, CFOM and BBC Global News hosted The London Symposium on Safety of Journalists: Making the Protection of Journalists a Reality: Time to end Impunity at BBC's Broadcasting House in London.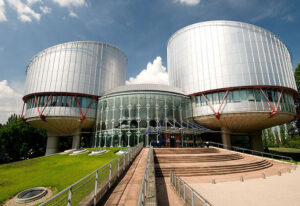 In November 2014, CFOM co-hosted a seminar and inter-regional dialogue on addressing journalism safety issues and impunity at the European Court of Human Rights in Strasbourg.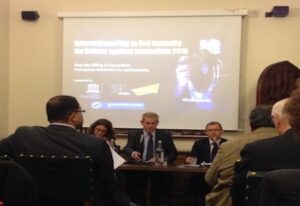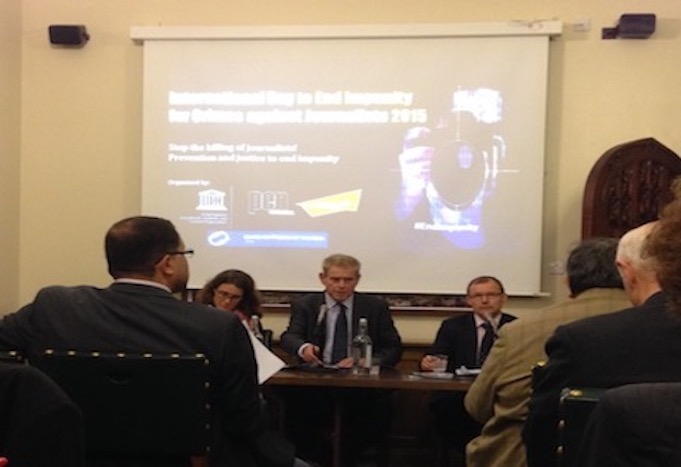 In November 2015, CFOM co-hosted a conference in London focusing on ending impunity which marked the International Day to End Impunity for Crimes Against Journalists.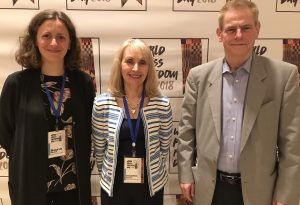 CFOM has been involved in the annual World Press Freedom Day Conferences for a number of years, often delivering talks on their research and advocacy efforts.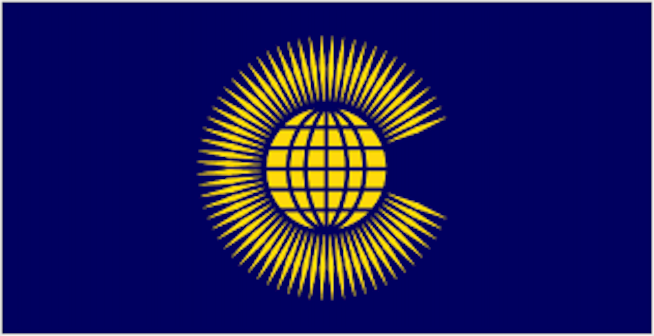 CFOM's International Director assisted efforts that led to a landmark agreement on a set of principles to protect independent media and its role in Commonwealth member states.