The #JournoSafe FlashTalks serve as an informal space for representatives from civil society organisations and academic researchers to share thoughts on research ideas and current knowledge gaps related to problems of the safety of journalists. Participating in the event also provides an opportunity to connect with the JSRN wider and global membership of over 250 academics and civil society representatives.
Following the conclusion of the Academic Consultation on the United Nations Plan of Action on the Safety of Journalists and the Issue of Impunity (UNAP), the Global Academic Community (GAC) highlighted the importance of hosting events to exchange knowledge on journalism safety issues in regions across the globe. 
In response to this call, the JSRN launched its regional #JournoSafe FlashTalks focusing on journalism safety in the Middle East and North Africa (MENA) region, Africa, Latin America and the Caribbean, Asia and the Pacific, Central and Eastern Europe and Western Europe and North America. 
You can read more about the regional FlashTalks below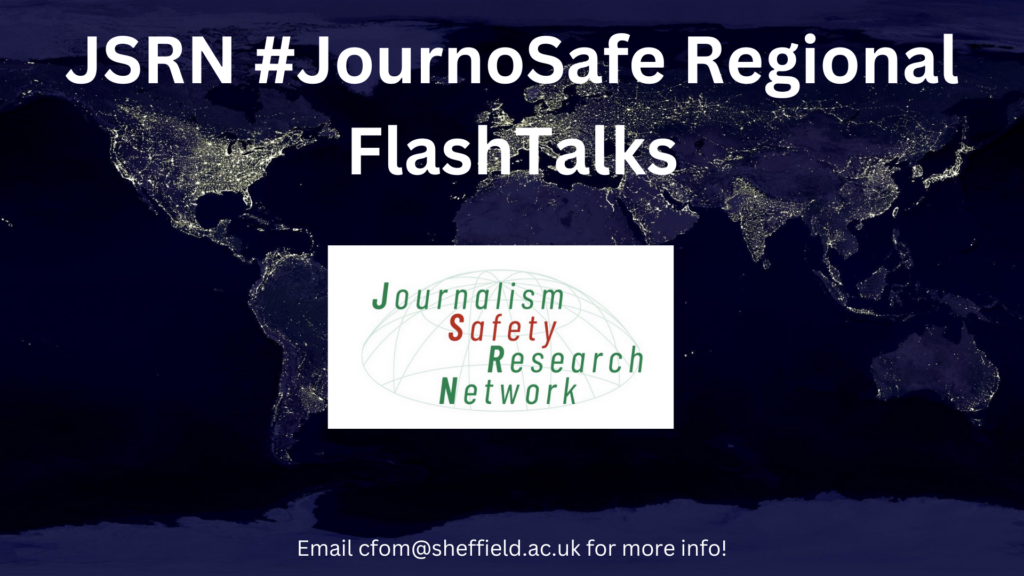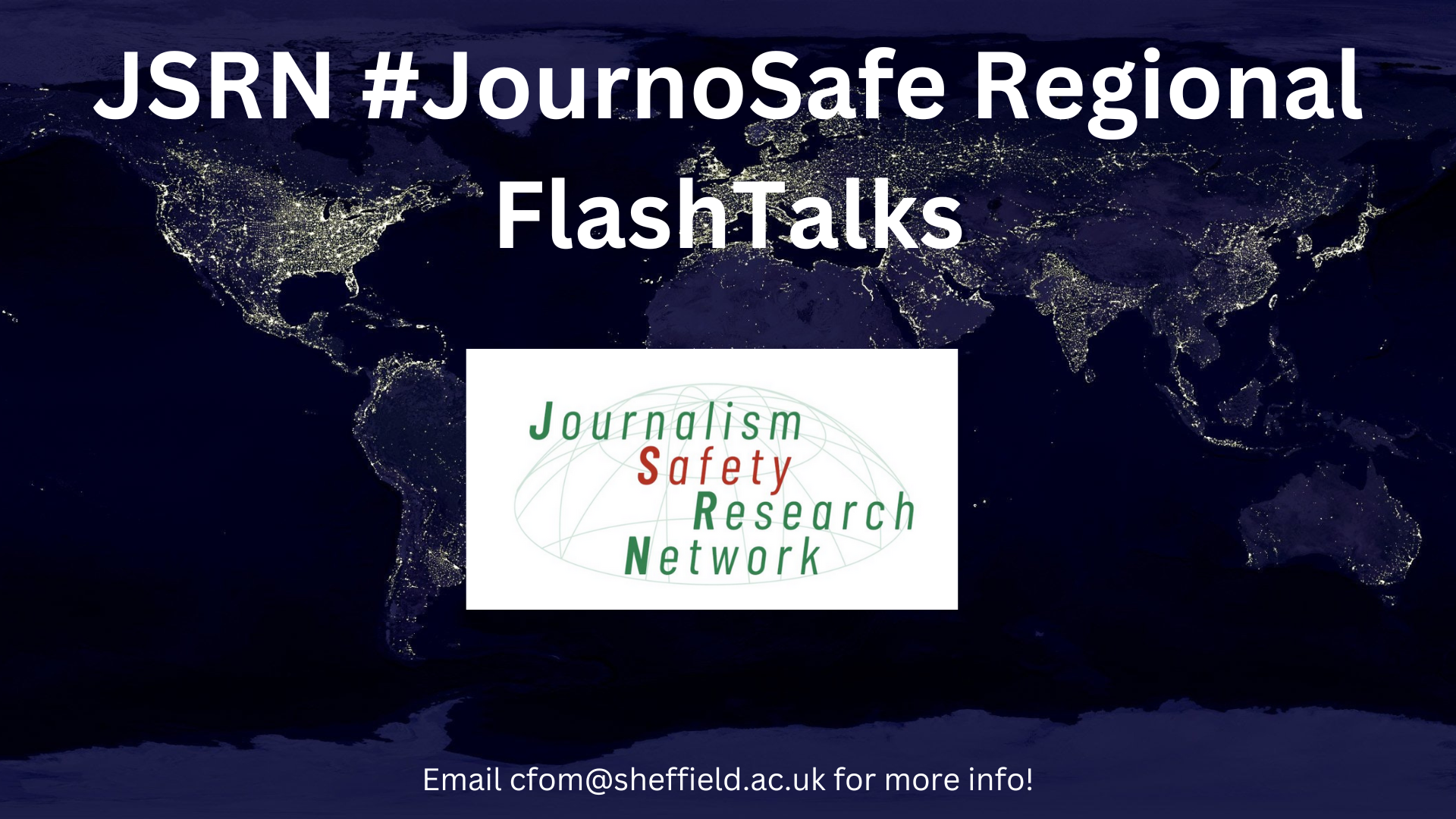 Central and Eastern Europe
TBC 
Western Europe and North America 
TBC