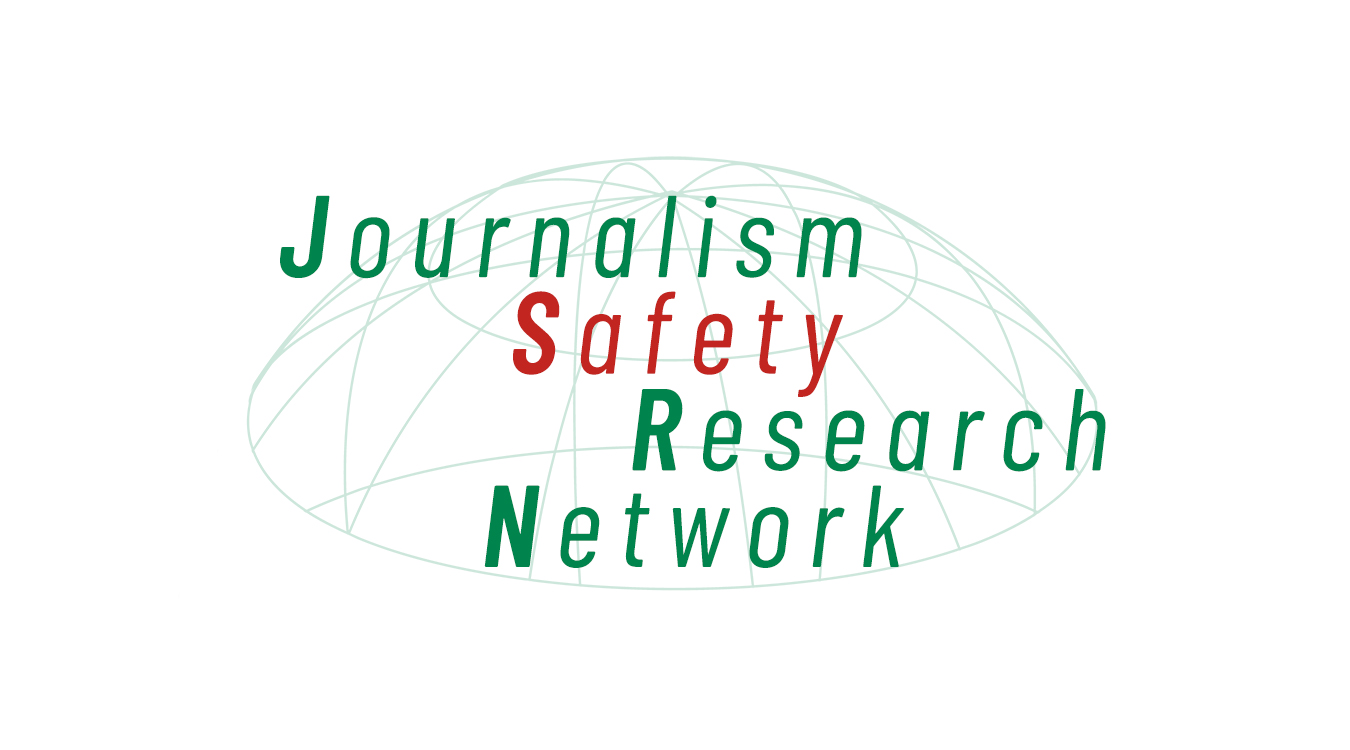 On Tuesday 28 February, the Journalism Safety Research Network (JSRN) hosted the fourth edition of the #JournoSafe FlashTalks focusing on journalism safety in Africa. This is the second of the regional FlashTalks to have taken place, with the first one focusing on journalism safety in the Middle East and North Africa (MENA) region. 
The session was opened by UNESCO Chair on Media Freedom, Journalism Safety and the Issue of Impunity, Professor Jackie Harrison. Dr Sara Torsner (CFOM Research Associate) and Dr Silvia Chocarro (Head of Protection at Article 19) chaired the session. The event saw members from civil society organisations and academia come together to discuss journalism safety and media freedom issues in Africa.
The session saw speakers from around the world take part. FlashTalks focused on a range of topics concerning journalism safety in countries across Africa, including Egypt, Ethiopia, Ghana, Guinea-Bissau, Libya, Nigeria and South Africa. Topics covered in the FlashTalks included attacks against journalists during elections, weaponisation of the law to silence journalists, issues of self-censorship, gender-specific safety attacks, online harassment and the teaching of journalism safety issues. 
Following the FlashTalks, there was an emphasis on creating a regional working group focusing on journalism safety in Africa where academics and civil society organisation members could come together and discuss their work and network. If you are interested in becoming a member of the working group please email gemma.horton@sheffield.ac.uk.
Beneath is a list of all the speakers who participated in the event and the titles of their talks:
Professor Glenda Daniels, Associate Professor at the University of the Witwatersrand – Women journalists in South Africa: democracy in the age of social media

Dr Verlumun Celestine Gever, Lecturer at the University of Nigeria – Journalists' views on the protection of, prevention against, and prosecution of attacks against journalists covering elections in Nigeria

Professor Miral AlAshry, Vice Dean of Future University in Egypt – New constitution and media freedom in Libya: journalists' perspectives
Professor Sahar Khamis, Associate Professor at University of Maryland, College Park – Cybercrime Laws and the Threats to African Journalists amid COVID-19: The Case of Egypt
Kidanu Gezahgn, MA Student in Global Journalism and Lecturer at Bahir Dar University in Ethiopia – Scrutiny of self-censorship: deliberating influences and safety of journalists in Ethiopia
Professor Umaru Pate, Vice Chancellor at Bayero University, Kano – The mainstreaming of teaching and research of safety of journalists in Nigerian Universities
Dr Gifty Appiah-Adjei, Lecturer and Researcher at the University of Education, Winneba – How traditions and cultural values undermine the right to press freedom and free speech in Ghana
Dr Susana Sampaio-Dias, Senior Lecturer in Journalism at the University of Portsmouth – "You don't preach ethics to a hungry man": how can the professional integrity of journalists survive in contexts of extreme poverty?