The JSRN is pleased to announce the establishment of its Regional Working Groups (RWGs) following a call for co-leads in March 2023. The RWGs will provide a space for members to connect and network and is intended to support the building of research capacity and quality while aiming to strengthen the community of researchers working on issues of safety across the different regions of the world. The aim of the RWGs is also that these develop into platforms that facilitate collaboration and knowledge exchange between academics as well as between academic researchers and non-academic actors including representatives from civil society organisations and policy makers.
Below, you can find out more information about our co-leads for each region. You can also find out more about the work that the RWGs are involved in by clicking the button below too.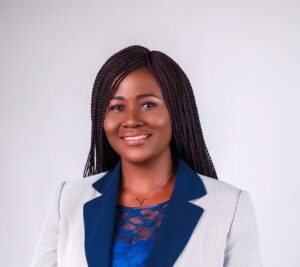 Gifty Appiah-Adjei (PhD) is a senior lecturer and researcher with the Department of Journalism and Media Studies in the School of Communication and Media Studies at the University of Education, Winneba. She holds a PhD in Applied Communication from the Univerisity of Ibadan, Nigeria (2018). She also has an MPhil in Communication and Media Studies. She is a recipient of the Norwegian UNESCO Commission and Oslo Metropolitan University's conference scholarship (2019) and the UEW/CARNEGIE Scholarship for Postgraduate Studies (2008-2009). She is affiliated with JSRN and Orbicom.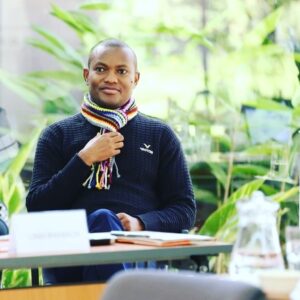 Benjamin Muindi is a Kenyan journalist turned academic. He is an alumnus of the University of Leeds class of 2014 in International Journalism. He completed his Ph.D. in Journalism Studies from Daystar University in Kenya in 2021. His dissertation explored the lived experiences of foreign and local journalists in Kenya reporting terrorism. He has a decade of experience in media practice mainly working for the mainstream media in Kenya at the Nation Media Group – the biggest media outfit in East and Central Africa. Benjamin delights in teaching journalism but is also an experienced researcher published in peer reviewed academic spaces.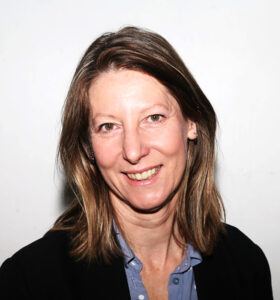 Clare Arthurs is a freelance Journalist, associate academic and trainer to adults. She has spent more than 30 years in journalism including in London at the BBC World Service, and at the Australian ABC. She has high-level experience in corporate, not-for-profit, and government communications policy work. Clare has lived and worked in South East Asia, both as a BBC Correspondent and as a journalism trainer for major global media development organisations. She had BBC postings to Bangkok and Hanoi. Clare currently teaches Journalism at universities in Melbourne, Australia and has recently completed her second degree, a Bachelor of Research (Hons) looking at changes to risk management in safety training for journalists. Clare was a co-author of the UNESCO/IFJ safety curriculum for journalists in the Middle East and has a long commitment to teaching safety to journalists. Joining our network reflects her commitment to supporting research and initiatives which help make journalism safer.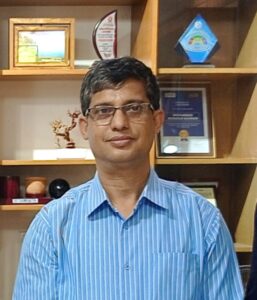 Mohammad Sahid Ullah
Email: ullah_sahid@yahoo.co.uk 
Mohammad Sahid Ullah is a Professor at the Department of Communication and Journalism, University of Chittagong, Bangladesh. He holds Ph.D. from the University of Queensland, Australia in Communication and Arts. He is the author of three books with international reputes, 60 plus book chapters and research articles published in impact factor journals including International Communication Gazette, Journal of Science Communication, Journalism Studies, South Asia Research, Asia Pacific Media Educators and many more. He is the editorial board member of different international journals published from Sage, Intellect, Taylor and Francis, and Aidcom publications. He served as the Co and Vice Chairs of the Law Section of the International Association for Media and Communication Research (IAMCR) for a decade (2006-2015)
Central and Eastern Europe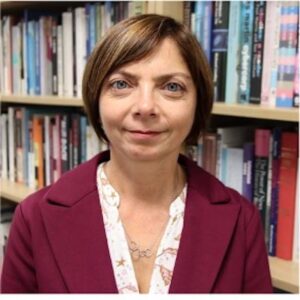 Dr. Lada Trifonova Price is a Senior Lecturer in Journalism, CFOM's Director of Education, Leading the Resilience in Journalism practice and education research strand of CFOM. She is a former journalist and a foreign correspondent for radio Deutsche Welle. She completed her PhD at Sheffield in 2013 and has worked on journalism safety for more than a decade. Her current work focuses on challenges to media freedom and journalistic practice in Eastern and Southern European democracies as well as examining the impact of trauma on journalists. She has published several papers on journalism practice in fragile democracies, threats to press freedom, censorship and self-censorship, ethical challenges, and violence against journalists. She was the editor of the Routledge Companion to Journalism Ethics published in 2021 and has recently edited a special issue on trauma literacy in global journalism education and practice.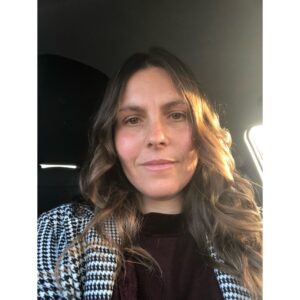 Dr Vera Slavtcheva-Petkova is Reader in Global Journalism and Media at the University of Liverpool, UK. She is the author of Global Journalism: An Introduction (with Professor Michael Bromley, Palgrave, 2018), Russia's Liberal Media: Handcuffed but Free (Routledge, 2018), Discussing Trump's America Online: Digital Commenting in China, Mexico and Russia (Palgrave, 2023) and Young People, Media and Politics in the Digital Age (Routledge, 2023). Vera is Principal Investigator for Bulgaria in the Worlds of Journalism Study as well as Central and Eastern Europe Regional Coordinator (with Alice Němcová Tejkalová, Charles University) and chair of the Journalists' Safety Working Group.
Latin America and the Caribbean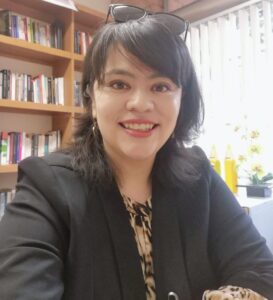 Professor of Journalism Studies at the Department of Communications, Universidad Iberoamericana Mexico City; and Visiting Professor at Bournemouth University, U.K. She got her Ph.D. in Media and Communications from Goldsmiths, University of London, U.K. (2012). Her research experience includes media capture; media systems; journalistic roles; news labor; anti-press violence; journalists' safety and welfare; newsmaking, and newsbeats. As a member of the Worlds of Journalism global consortium, she helps conducts the survey examining journalists' risk and protective strategies in Mexico and Bolivia.
Janara Nicoletti holds a PhD in Journalism from the Federal University of Santa Catarina (UFSC), Brazil. She is a research fellow at the Erich Brost Institut (TU Dortmund, Germany) and a member of the Journalistic Ethics Observatory (objETHOS), Research Network on Work and Identity in Journalism of the Brazilian Association of Journalism Research (SBPJOR). She is the recipient of the 2020 Adelmo Genro Filho best doctoral dissertation in Journalism award (SBPJOR/Brazil), and her research focus includes journalists' working conditions (focused on precarity labour and decent work), journalists' safety and press freedom, ethics, and quality of journalism. Currently, she integrates the Brazilian team of the Worlds of Journalism Study.
Middle East and North Africa (MENA)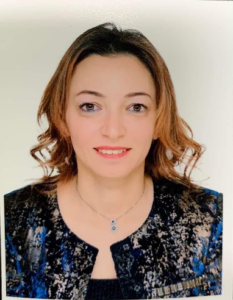 Vice Dean for Community Service and Environmental Development and Associate Professor at the Department of Political Mass Media at Future University in Egypt(FUE); she is also a member of the World Federation of Science Journalists, and a writer at Eurasia Review, covering the Libyan conflict. In addition, she is the chairwoman of Alumni in the Middle East at DW Akademie. She received the Outstanding Paper Award in 2022 from Emerald Literati Awards. Her research interests include conflict zones, government–media relationships, and the implementation of laws in the media systems of Middle Eastern countries with developing democracies and media realities under different political systems.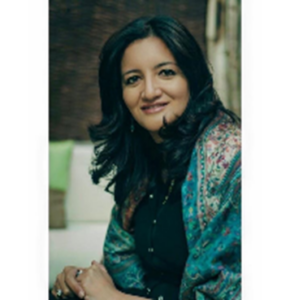 Rasha El-Ibiary (PhD. Newcastle University, 2006) is an Associate Professor and Chair of the Political Mass Media Department, Faculty of Economics and Political Science, Future University in Egypt. She is specialized in the thematic intersections of media and politics, including mediated gendered identities; cultural geography and geopolitics; imagery and memory; the politics of fear; media policies; censorship; and public diplomacy, among others. Her work was published in Digital Journalism, Global Media and Communication, the International Journal of Communication, Kome Journal, Communication and Society, Global Media Journal, and Arab World Geographer. El-Ibiary has earned several training/pedagogy grants including Developing Journalism Education in the Middle East, Deutshe Welle Akademie, 2019; Training of Trainers (TOT) 2017-2018, EU Med-Culture program; and the Study in the US Institute (SUSI) in Media and Communication, program in 2017. She earned the Advanced TOT Diploma with Notting Hill College, UK, in 2021. El-Ibiary is an active researcher in two global research projects: (1) Global Risk Journalism Hub, and (2) Journalistic Role Performance. She is also an editorial board member, Guest Editor and Reviewer in several academic journals, including Sage Open, the Journal of African Media Studies (JAMS), Journalism, Journalism and Mass Communication Educator, and Frontiers in Communication, Political Communication.
Western Europe and North America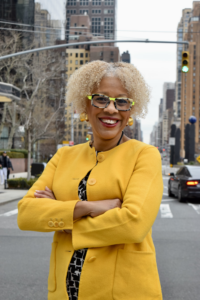 Michelle Ferrier
Email: report@troll-busters.com 
Michelle Ferrier, Ph.D., is executive director of the Media Innovation Collaboratory, an incubator for media and technology communication solutions. She is the founder of TrollBusters, an educational service for journalists experiencing digital harms and the author of Attacks and Harassment: The Impact on Female Journalists and their Reporting (2018). Dr. Ferrier is an internationally-recognized, award-winning technologist, journalist, scholar, researcher, author and speaker around technology and digital/online spaces. Her pioneering research mapping media deserts and monitoring and modeling digital harms has won her grant support from organizations like the Knight Foundation, Democracy Fund, and others. Dr. Ferrier has won international, national and professional recognition including six Anthem Awards for social impact work, the AEJMC Professional Freedom and Responsibility Award for press freedom work, and the Dewey Community Service Award from SXSW. Named a 2018 Top 10 Educators to Watch by MediaShift, Dr. Ferrier has led hundreds of presentations on engaged journalism and digital technologies and developed curricula in digital media, media innovation and entrepreneurship, and online journalism and collaborated with international organizations like the United Nations, OSCE, Article 19, and other professional organizations to ensure global press freedoms.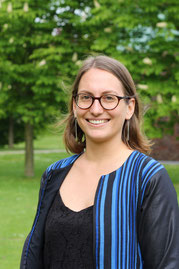 Viviane Schönbächler
Email: viviane.schoenbaechler@uni-hamburg.de
Viviane Schönbächler is a postdoctoral researcher at the Department of Journalism and Mass Communication at the University of Hamburg, Germany. She holds a PhD in Media Studies from the Ruhr University Bochum and was part of the MEDAS 21 graduate school on media development (2018-2023). Viviane studied International Relations and Peace & Conflict Studies in Geneva, Beirut, and Castellón. She also worked in the field of humanitarian assistance and international development. Her research interests include Feminist Media Studies, intersectional methodologies, media and conflict, and digital security.