In September, CFOM launched their seminar series. The CFOM seminar series features speakers talking about issues concerning journalism safety and media freedom. The seminar series is hosted online. Below you can find information on our speakers along with a sign up link. We look forward to seeing you there! 
 Political and Legal Side of Lies and Truths
Research Professor at Comenius University in Bratislava, Andrei Richter, discusses the national and international law on lies and truths in political speech.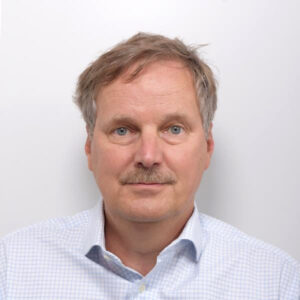 This presentation will raise questions on the political and legal side of lies and truths: 1) Is there a human right to [know] the truth? (2) Is there a human right to [disseminate] lies? They are important issues today as the governments in too many parts of the world aim to suppress political voices by ostracising and outlawing disinformation in communications and the media. This started in the context of countering COVID-19 conspiracies and anti-vax movements, but has generally been designed to tackle any socially important information.
On the other hand, the world indeed stands bewildered at the current outbursts of false news and the general search for ways and means to diminish their social harm. We shall discuss what the national and international law says on lies and truths in political speech.
Andrey Rikhter (Andrei Richter) is Researcher Professor at Comenius University in Bratislava and Adjunct Professor of the Webster University in Vienna.
In 2011-22 he served as Director and a Senior Adviser at the Office of the OSCE Representative on Freedom of the Media.
An Austrian citizen, Richter holds university degrees in law, journalism and foreign languages, a doctorate of philology in Russia and a habilitated professorship in media studies from Slovakia.
He has authored more than 250 publications on media law and policy in Russian, English, Albanian, Armenian, Azeri, Bosnian, Croat, German, French, Lithuanian, Polish, Serbian, Slovak, Tajik and Ukrainian, including the standard media law textbook for journalism students in the Russian Federation (2002, 2009, 2016), a textbook on international standards of media regulation (2011), a textbook on online media law (2014), and a book on censorship and freedom of the media in post-Soviet countries, published by UNESCO (2007). Dr Richter sits on the editorial boards of a number of international journals on communications and the media.
Andrei Richter was a long-time professor at the School of Journalism, Lomonosov Moscow State University, where he chaired a department in media law and history. He founded and led Moscow Media Law and Policy Center, a Russian NGO in 1990-2010s.
He also served as a commissioner at the International Commission of Jurists and the Chair of the Law Section of the International Association for Media and Communication Research.