On 2 November 2015, CFOM co-organised the Stop the Killing of Journalists! Prevention and Justice to end Impunity conference which marked the International Day to End Impunity for Crimes Against Journalists. The event took place in London and was organised jointly by CFOM, PEN International, Articles 19 and UNESCO. The Day was marked by a public debate in Parliament that was attended by approximately 60 people, including UNESCO's Deputy Director-General, Getachew Engida, parliamentarians, diplomats, journalists and representatives of civil society groups. 
CFOM International Director, William Horsley, chaired a panel featuring journalists who spoke of the violence they suffered doing their job and the issue of impunity too. A second panel discussion, moderated by Salil Tripathi, chair of the Writers in Prison Committee of PEN International, examined shortcomings in state responses, justice systems and political accountability. Other speakers included: Paul Farrelly, MP; Freelance journalist Emma Beals, Kevin Sutcliffe, Head of News Programmes (EU) for Vice News; and Peter Greste, the Australian-Latvian correspondent for Al Jazeera.
The event saw some concrete proposals for actions to prevent and combat impunity for crimes against journalists put forward. More can be read about the event and the proposals below.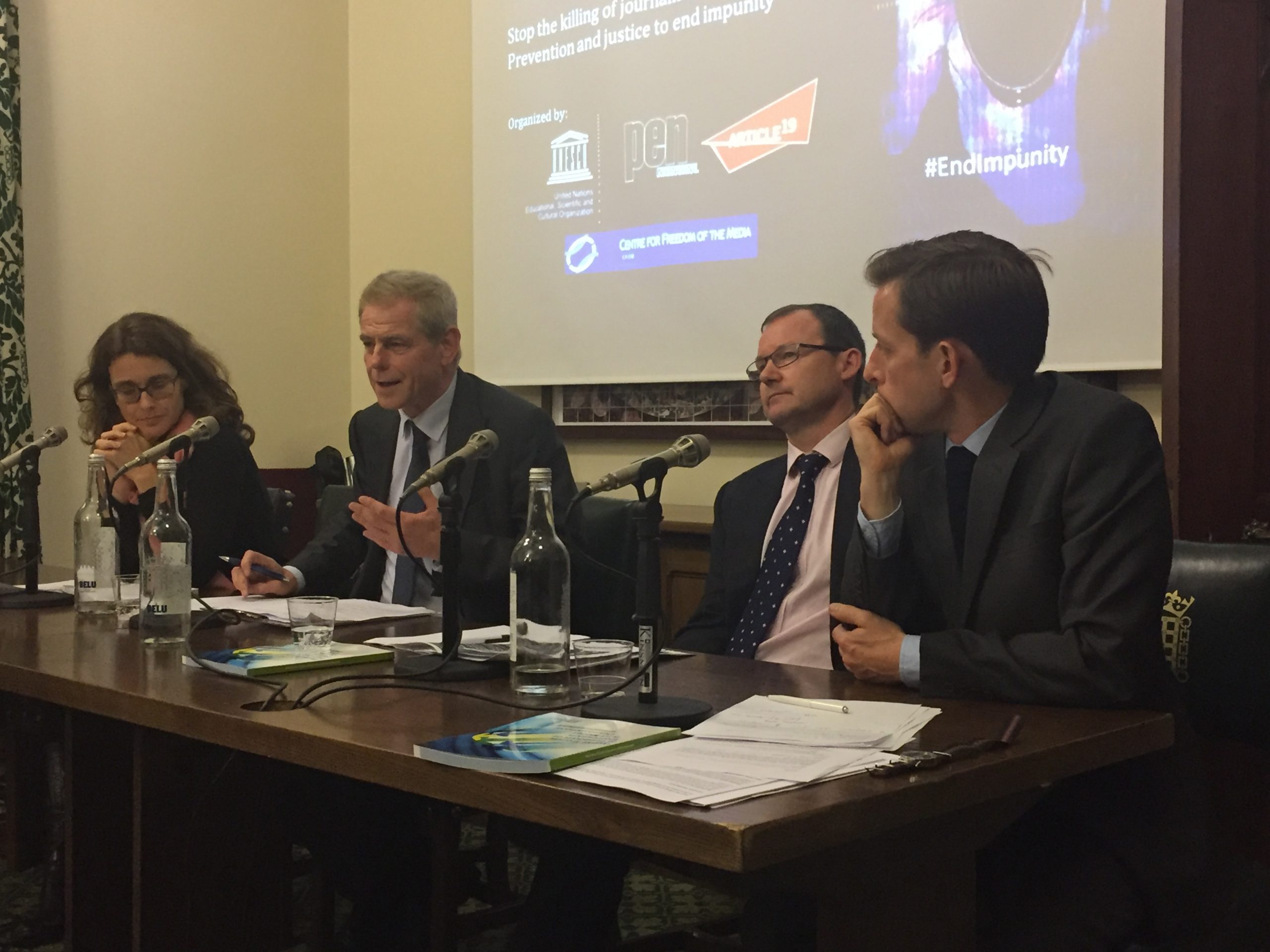 CFOM International Director William Horlsey (above and below) attended the event