A new international summer school at Sheffield Hallam University, in collaboration with the Centre for Freedom of the Media, aims to raise awareness among future journalists of vital issues relating to safety and impunity. 
The summer school is designed to introduce students to guidelines on staying safe whilst reporting in potentially hostile situations, accessing credible information, and assessing the nature of risks they may face. There will also be discussions and talks around the values of free and independent journalism. The participants will take part in practical workshops on data and investigative journalism, reporting during war and conflict and several panels.  
The week-long summer school is free and open to all undergraduate and postgraduate journalism students, young people over 18 with an interest in studying journalism, and those studying journalism related subjects such as press relations or politics.
Course leader for the summer school and the MA international journalism course at Sheffield Hallam, Dr. Lada Price, said: "Independent journalism has never been more important and in many parts of the world, a free press either does not exist or is under threat. Reporting from the world's trouble spots is more dangerous than ever, as journalists are increasingly seen as targets in conflict. Understanding the nature of the pressures and dangers journalists in the field face is vital for young journalists. Our summer school is the perfect opportunity to consider these crucial issues. 
The programme follows an initiative led by UNESCO (United Nations Educational, Scientific and Cultural Organisation), which aims to support education institutions to develop projects and curricula focused on safety and impunity in journalism.
Guy Berger, Director of the Division of Freedom of Expression and Media Development at UNESCO, who will give a keynote lecture during the week said: "Journalists need to be free of fear of attack if they are to speak truth against the power of emotion-driven disinformation and associated intolerance. When journalists need bodyguards in order to do their work, it should prompt us all to stand up for press freedom."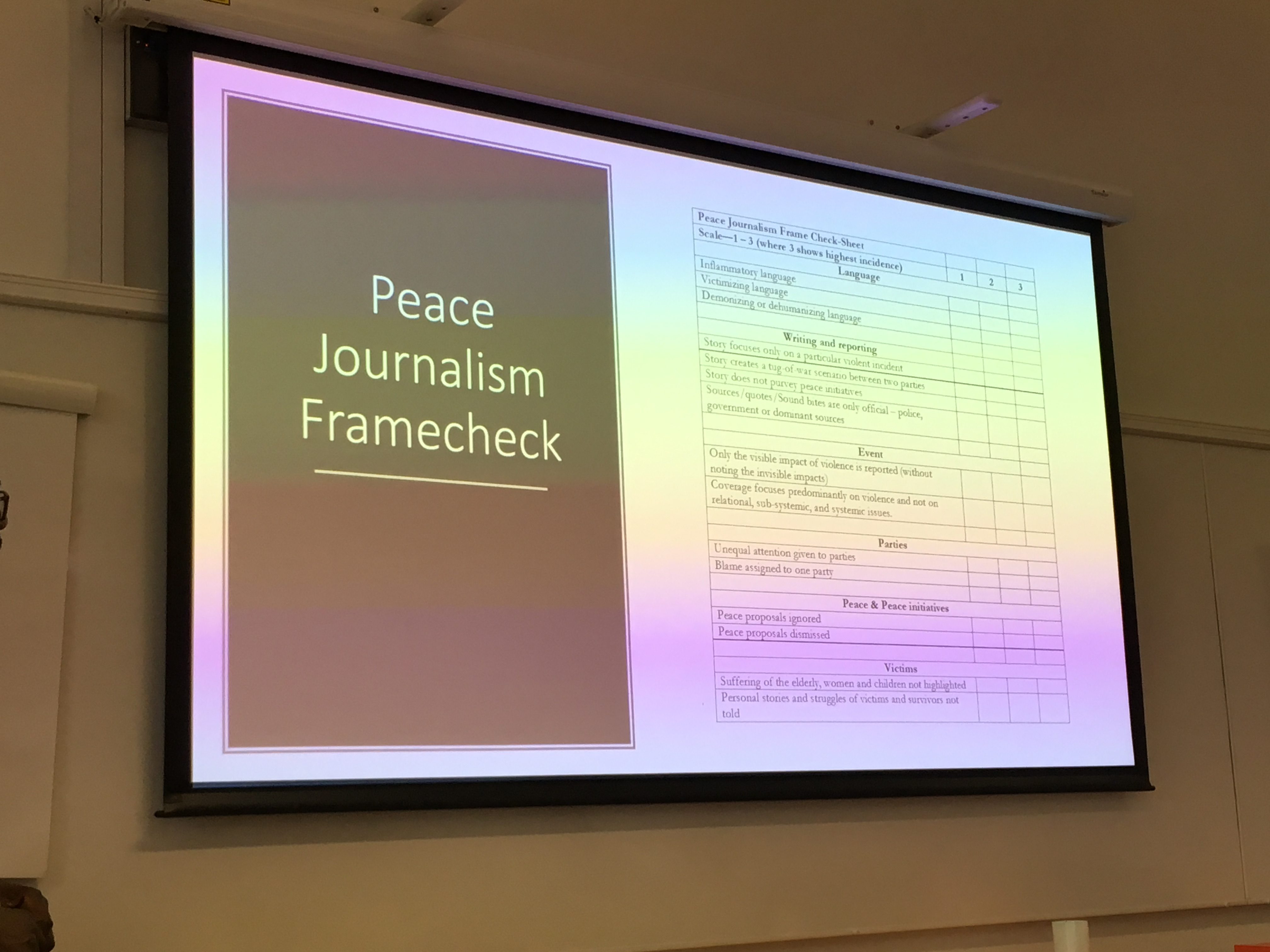 The summer school has been organised in close collaboration with the Centre for Freedom of the Media (CFOM) at the University of Sheffield. Chair and Co-Founder of CFOM, Professor Jackie Harrison, was awarded the UNESCO Chair on Media Freedom, Journalism Safety and the Issue of Impunity last year.
Speaking about the summer school, Professor Harrison said: "Journalists face unprecedented attacks, both lethal and non-lethal, around the world, and those who seek to stifle their freedom to report, often do so with impunity.
"It is vital that these crimes against journalists are made known and especially that future generations of news providers are aware of the dangers that they may face when reporting in potentially hostile situations. This international summer school has an excellent range of speakers who will address these issues and many more."
Taking place between 24 and 28 June 2019, the programme will consist of individual and group work, with a mini-project to be presented at the end of the week, as well as a range of guest talks and seminars.
Several discussion panels and keynote speaker events are open to the public, including a panel on women in journalism and a discussion on media capture. Free tickets can be booked here:
The summer school has been funded by the Global Engagement Curriculum Innovation programme which is part of Sheffield Hallam University's GoGlobal fund, aiming to support curriculum-based innovations to internationalise the student experience.
Click here for more information about the summer school.