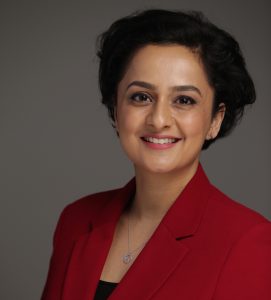 Sejal Parmar is Lecturer at the School of Law at the University of Sheffield. Her main field of research, policy engagement and teaching is international and European human rights law, with a particular focus on freedom of expression and media freedom.
Parmar was previously Assistant Professor at the Department of Legal Studies, a core faculty member of the Center for Media, Data and Society (CMDS) and a Visiting Professor at the School of Public Policy at the Central European University. Before that, she worked as Senior Adviser to the Organisation for Security and Co-operation in Europe (OSCE) Representative on Freedom of the Media on secondment from the UK Foreign and Commonwealth Office and as Senior Legal Officer at ARTICLE 19.
Parmar regularly acts as a consultant and legal expert for intergovernmental and non-governmental organisations on issues related to her research. Since January 2020, she has been working as a consultant to the UN Office on Genocide Prevention and the Responsibility to Protect, developing guidance documents on the implementation of the UN Strategy and Action Plan on Hate Speech and on responses to COVID-19-related hate speech. In March 2020, she was appointed as an independent member of the Council of Europe Committee of Experts on Combating Hate Speech.
Parmar has published broadly in the field of international human rights law. She is currently writing a monograph on Freedom of Expression Under Pressure (under contract with Cambridge University Press). She is an Associate Editor of the International Journal of Human Rights. She has been a visiting lecturer at Queen Mary, University of London and the University of Edinburgh, an EU-US Fulbright Scholar and Emile Noël Fellow at New York University School of Law, a Marie Curie Fellow at the Amsterdam Centre for International Law and a visiting scholar at the University of Wisconsin Law School, Madison. She was awarded her LLB in Law (honours) from the LSE and her PhD in Law from the EUI. She has been called to the Bar of England and Wales.