There were several panels that ran on the day of the digital threats symposium. You can find panel information and recordings below.
Panel One of the conference was chaired by Rasha El-Ibiary, who also spoke, and featured speakers including Sreelakshmi Pradeep, Jesse Masai, Samiaji Bintang Nusantara and Ingki Rinaldi. Research included a focus on journalism safety in India, Kenya, Egypt and Indonesia. Panel Two was chaired by Lada Price and featured presentations from Reeta Pöyhtäri and Samiksha Koirala. Lauratu Umar Abdulsalam provided the presentation slides. Panel Two focused on journalism safety in Nepal, Nigeria and Bangladesh. Focus was also on gender-specific safety attacks, online harassment and examining factors that make journalists prone to attacks.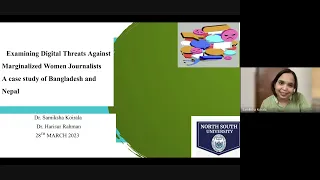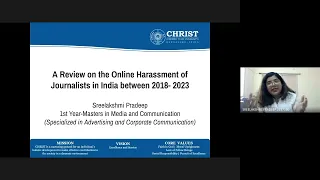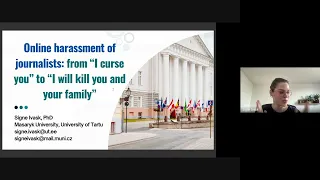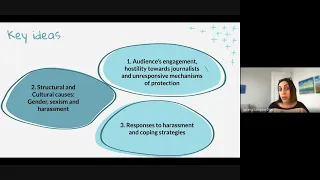 Panel Three was chaired by William Horsley and featured speakers including Sulayman Bah, Signe Ivask, Diana Maynard and Lambrini Papadopoulou. Speakers focused on digital journalism in The Gambia online harassment of journalists and how these are monitored, alongside issues concerning digital surveillance. Panel Four was chaired by Sreelakshmi Pradeep and featured presentations from Soumaya Berjeb, Susana Sampaio-Dias, Daniela Osvald Ramos and Elizabeth Saad. There was a focus on digital safety in Tunisia, gender-specific safety attacks and data automation tools for analytics of harassment of journalists in Brazil. 
Panel Five was chaired by Maja Šimunjak and featured five speakers including Angela Daly, Anjuli Shere, Michelle Ferrier, Sahar Khamis and Blerjana Bino. The panel talked about cyber security in Australia and Scotland, threats from emerging technologies, digital resilience strategies, digital authoritarianism in Arab States and digital safety for journalists in Albania. Panel Six was chaired by Irini Katsirea and Jennifer R. Henrichsen, Courtney C. Radsch, Ahmed Al-Rawi and Chris Tenove presented their papers. Focus turned to mob censorship, information operations and gendered disinformation, online trolling of journalists in Iraq and reputational attacks on journalists.