As part of the 30th anniversary for UNESCO's World Press Freedom Day, CFOM was involved in co-hosting two events to mark the occasion including an academic conference and an event at the House of Lords.
The first event held was the academic conference that took place over two days. The first day, 27 April, saw the academic conference hosted online with speakers from all over the world discussing issues concerning six areas that focused on threats that pose significant challenges to freedom of expression: digital safety; gender-specific safety issues; workplace safety issues; improving monitoring; understanding impunity; and the weaoponisation of the law. The second in-person conference was hosted at Columbia University and featured several speakers over three panel sessions. The first panel session focused on the weaponisation of the law, the second focused on global journalism safety issues and the final panel session focused on freedom of expression.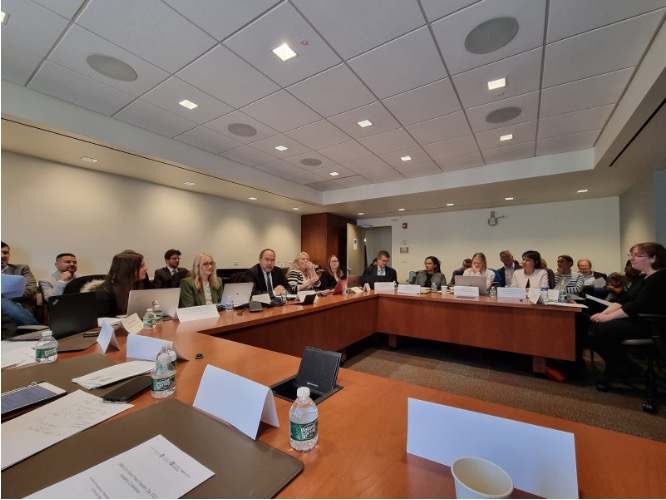 Above image: Academic Conference hosted at Columbia Global Freedom of Expression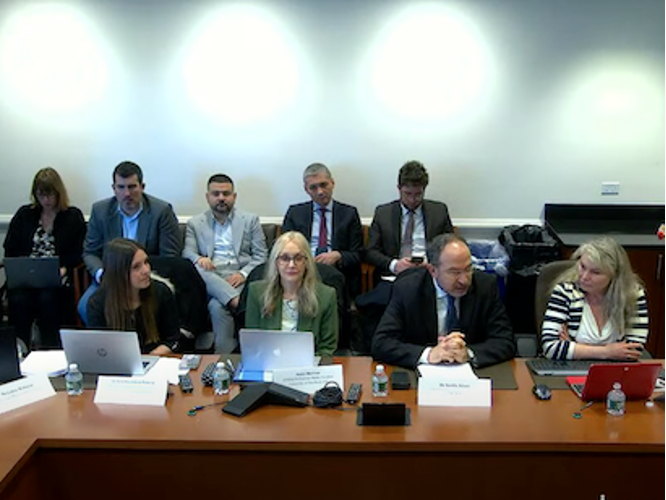 Above image from left to right front row: Vera Slavtcheva-Petkova, Jackie Harrison, Tawfik Jelassi, Hawley Johnson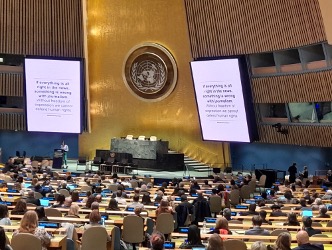 Above image: World Press Freedom Day at the UN General Assembly
The academic conference was co-organised by CFOM, University of Liverpool, Worlds of Journalism and Global Freedom of Expression at Columbia University. The conference was opened by Dr Tawfik Jelassi, UNESCO's Assistant Director-General for Communication and Information who spoke of the importance of freedom of expression and the role that academia can play in part of understanding the threats. It was also emphasised that freedom of expression needs to be protected for others, including artists and activists, alongside journalists. The importance of a multi-stakeholder approach and networks coming together to help achieve these aims were also discussed, including the importance of the Journalism Safety Research Network (JSRN).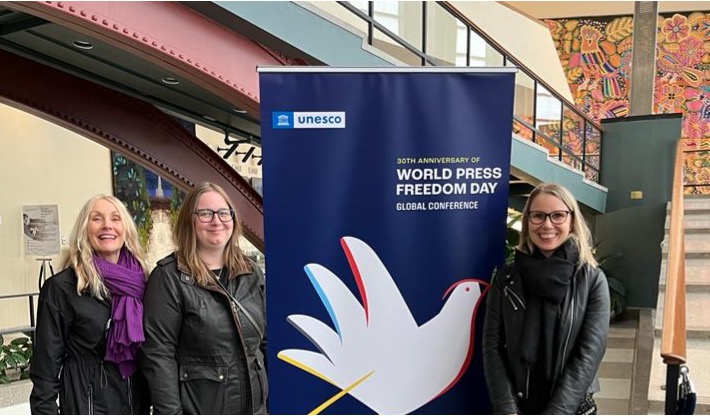 CFOM members from left to right: Jackie Harrison, Gemma Horton and Stef Pukallus
Professor Jackie Harrison, UNESCO Chair on Media Freedom, Journalism Safety and the Issue of Impunity, also spoke of the work that academia has conducted in recent years since the implementation of the UN Plan of Action on Journalism Safety and the Issue of Impunity. She also discussed future threats to journalism that need to be explored in further detail, including the use of AI and the role academia can play in working with stakeholders to help address these threats. Dr Vera Slavtcheva-Petkova then spoke about future initiatives towards journalism safety. You can read the abstracts from both conferences in the links below.