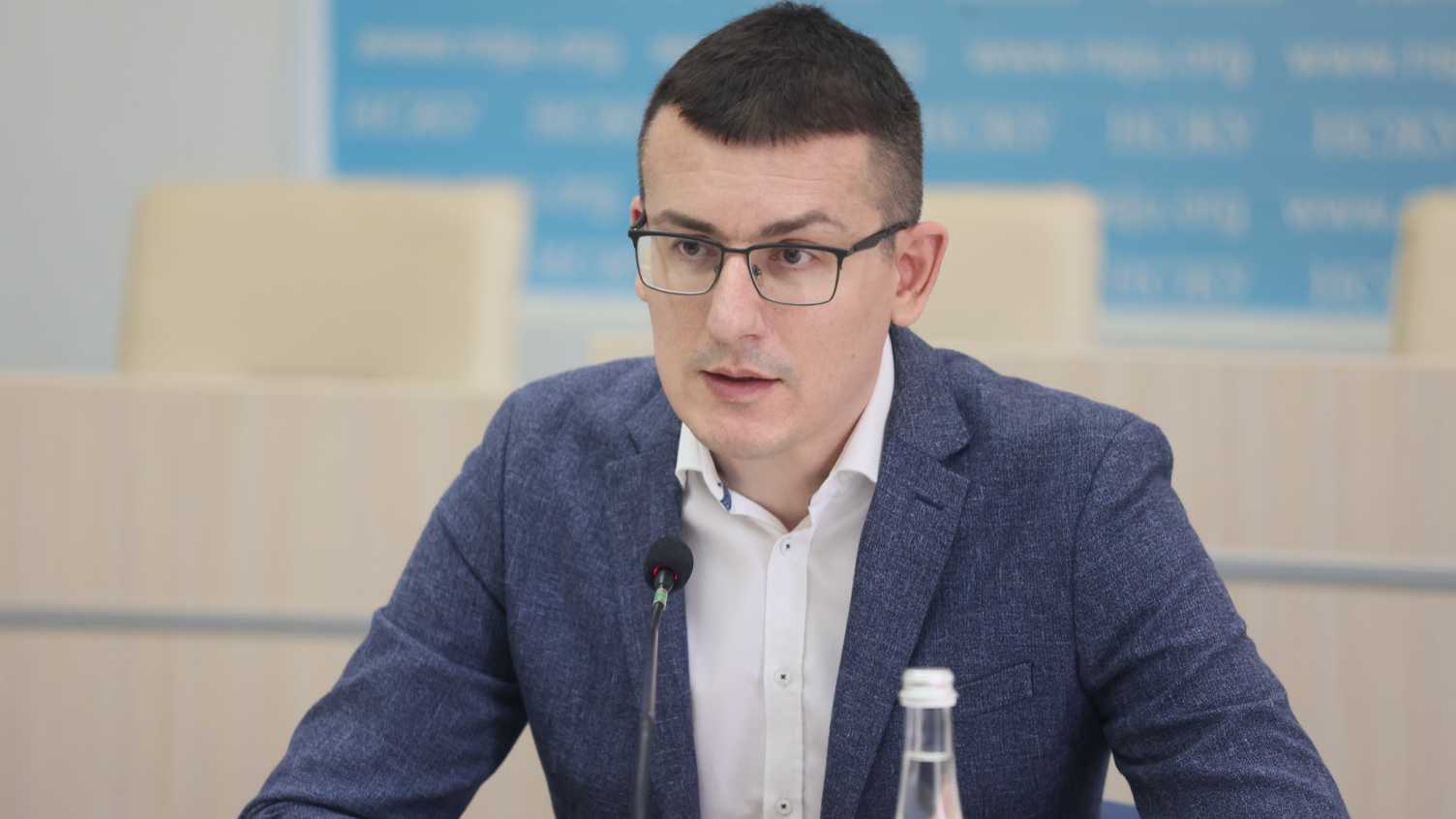 Sergiy Tomilenko (pictured left), head of Ukraine's National Union of Journalists, tells how he and his colleagues risk their lives to report the realities of Russia's aggressive war: the bombardment of cities and hateful Russian propaganda; how Russian troops try to capture or kill Ukrainian journalists; and the efforts to document evidence of war crimes.
Sergiy also speaks about the corrosive effects of war on journalism, as "information wars" threaten to shut down the space for truthful reporting and independent thought.
Sergiy Tomilenko took part in the CFOM Workshop "Reporting from Ukraine at War", hosted by CFOM International Director William Horsley during the University of Sheffield's International Journalism Week, November 7-10. In his talk, Sergiy recalls how a Russian missile struck just 700 metres away from the Kyiv office of the National Union of Journalists of Ukraine (NUJU), illustrating the constant dangers of living and working in Ukraine during the war. Frequent blackouts are common across the country as a consequence of Russia's deliberate destruction of critical infrastructure, adding to the hardship for all Ukrainians and the special obstacles in the way of journalists' task of reporting around the clock.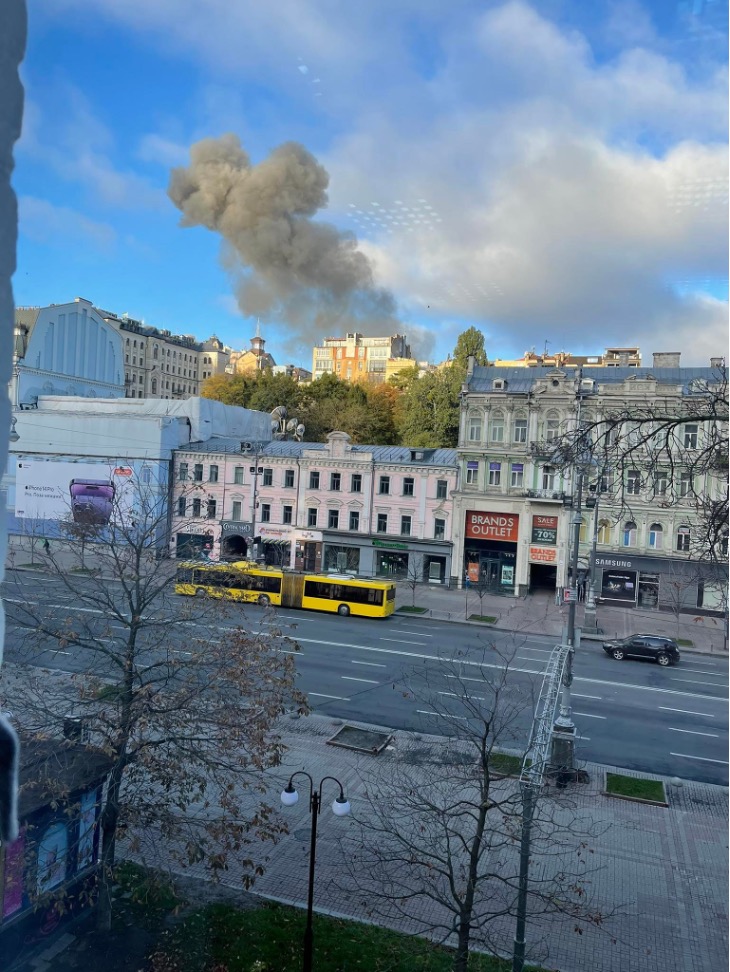 Photo Credit: Sergiy Tomilenko, NUJU
Safety Threats
Despite the challenges facing journalists in Ukraine, Sergiy states that the NUJU has not stopped its work for one single day since 24 February 2022. While evacuations of offices have taken place, it was revealed that most offices have tried to continue working. Sergiy tells how 30% of editorial offices suspended work for 1 to 3 months, 20% had stopped working and have only just resumed now while 15% have switched to remote work. 15% of media have also seen their staff journalists mobilised to join the armed forces.
As of 2 November, 43 journalists have been killed in Ukraine. 8 were killed while performing journalistic activities. Sergiy states that wearing the press mark no longer offers journalists protection in conflict. Instead, Russian soldiers see it as a target. Sergiy notes how in the early days of the war, there was a lack of protective equipment for journalists. The NUJU quickly tried to address this issue, working with a number of partners to gather and distribute protective equipment to journalists working in Ukraine. They have set up the Network of Journalists' Solidarity Centre in 6 cities across Ukraine where training events are regularly held. In addition to this, financial revenue in Ukraine is non-existent, meaning that journalists are not paid for their work. 
Journalists are important. This is the main slogan of the National Union of Journalists of Ukraine. Today it sounds more literal than ever, emphasising the courage of journalists and people's need for reliable information.
Reporting Restrictions
Alongside safety concerns, journalists face a number of other challenges. As things currently stand, they are subject to reporting restrictions, such as being unable to publish the location of explosions or the movement of military equipment. There is also concern about the Draft Law "On Media" which provides global media censorship tools to the state regulator. Sergiy emphasises that a number of organisations oppose this law, with more than 100 newsroom signatories saying that it should not be adopted.
Sergiy highlights the importance of international media in combatting propaganda from Russia, stating that they are showing the real picture of the circumstances in Ukraine.
You can watch Sergiy speak at the CFOM Panel during IJW here.