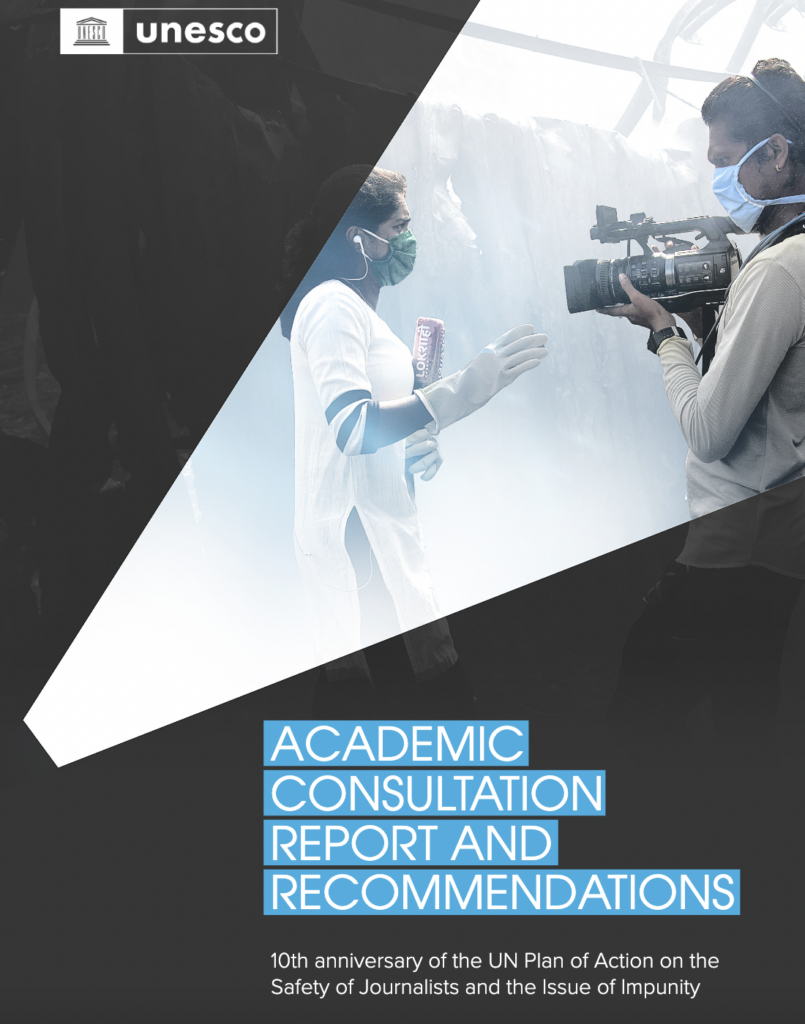 UNESCO have published the outcomes of the regional and thematic consultations that took place on occasion of the tenth anniversary of the UN Plan of Action on the Safety of Journalists and the Issue of Impunity (UNPA). The outcome document includes a summary of the consultations and recommendations as to how the UNPA can be further implemented. The consultation process included five regional and sub-regional consultations (Africa, South Asia, Latin America and the Caribbean, Arab States and Europe), two thematic consultations (safety of women journalists and digital threats) and the academic consultation that CFOM was asked to lead. You can read UNESCO's outcome document here.
CFOM led the academic consultation via the Journalism Safety Research Network (JSRN) and its UNESCO Chair on Media Freedom, Journalism Safety and the Issue of Impunity. To support wider inclusion, participants in the academic consultation were also reached through collaborative partners and their extended networks. The UNESCO Chair, Professor Jackie Harrison, presented an overview of the findings at the Safety of Journalists: Protecting Media to Protect Democracy High Level Conference in Vienna, Austria on 3-4 November 2022. Professor Harrison highlighted the key trends in journalism safety that had been raised during the three rounds of the academic consultation, alongside reflecting the current landscape of literature in the area. In an interview with UNESCO (quoted below), Professor Harrison explained the importance of academic research.
There has been a growth of academic interest, particularly in the last decade, in writing and publishing in the area of journalistic security and related topics. All these initiatives serve to create greater awareness among future journalists about the threats they face and the precariousness of this profession in different environments.
The report from the academic consultation has been published on UNESCO's website. Key findings from the report show that there has been a rise in academic publications focused on journalism safety and the issue of impunity since the creation of the UNPA. Particular themes, such as digital threats, gender-specific safety attacks and the psychological wellbeing of journalists have been focused on within academic works. In addition to this, there has been a focus on research conducted on a single country. Countries with the most academic literature focused on them included Mexico,  Pakistan and Nigeria. Highlights from the report and the report itself can be read on the CFOM website.