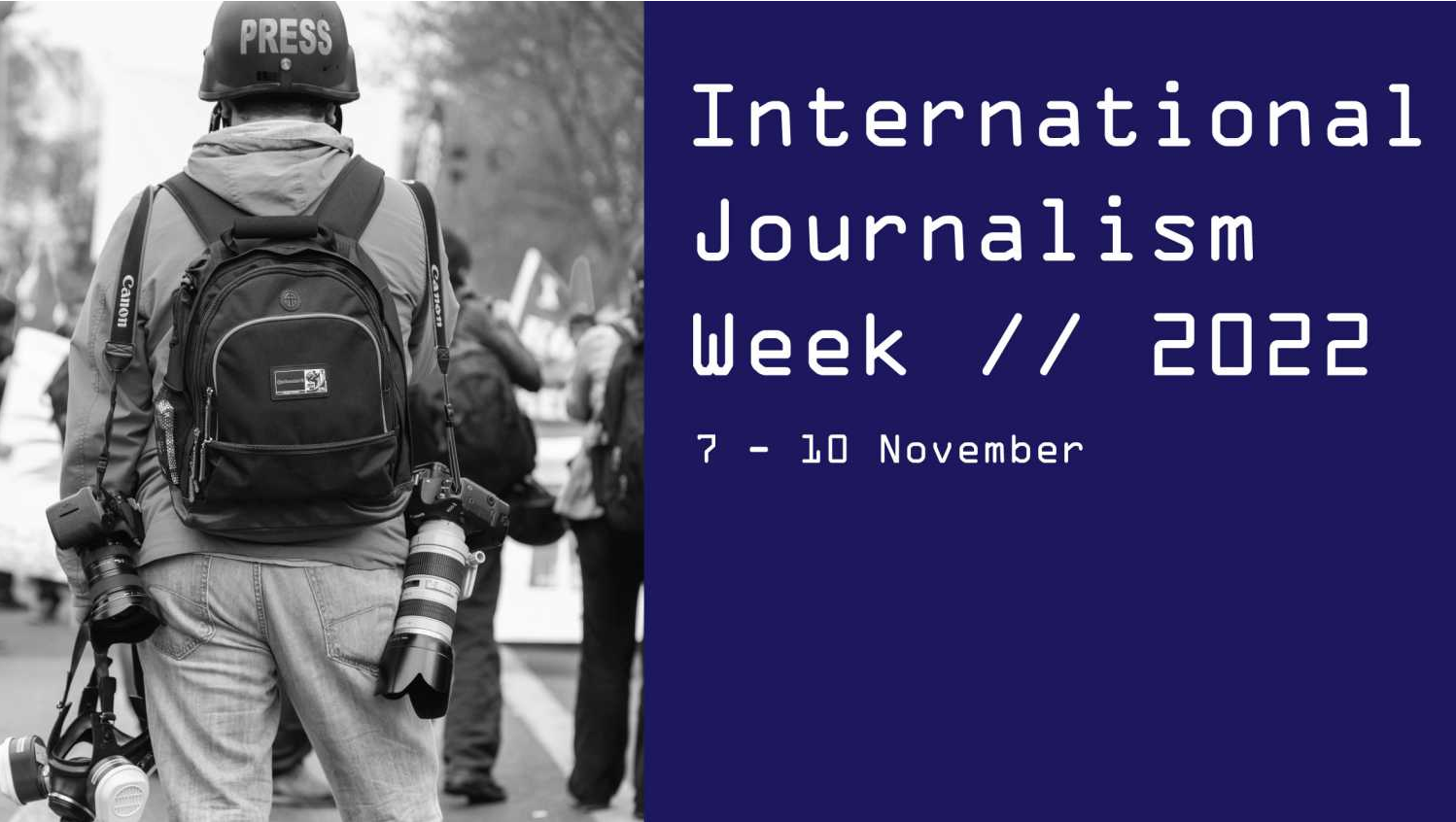 The Department of Journalism Studies is hosting International Journalism Week from 7-10 November 2022 across a number of venues at the University of Sheffield. The theme this year is that of Journalism in a Time of Conflict and Tension. The four day conference focuses on examining journalism during times of conflict and tension, focusing particularly on first-hand experiences from reporters who have reported from conflict. Speakers will include practising journalists, mental health experts, academics, and campaigners for the protection of journalists.
CFOM and UNESCO Chair Professor Jackie Harrison will be delivering a keynote address at the start of proceedings on 7 November from 10:30-11:00. CFOM's International Director William Horsley will also be moderating the CFOM panels. The topic this year is Reporting from Ukraine at war: Issues and perspectives on Thursday 10th November from 10:00-12:00.
Two panels will take place during the session. The first panel, Reporting from the Front Line, has speakers including Sergiy Tomilenko, President of the National Union of Journalists of Ukraine (NUJU) and Clothilde Redfern, Director of the Rory Peck Trust. The second panel, Facing the choices in war reporting: Access, Safety and Truth-telling, will feature Oksana Romaniuk, the Executive Director of the Kyiv based Institute of Mass Information (IMI) and Taras Fedirko, a British Academy Research Fellow at the University of St Andrews. 
More information on the event can be found here.